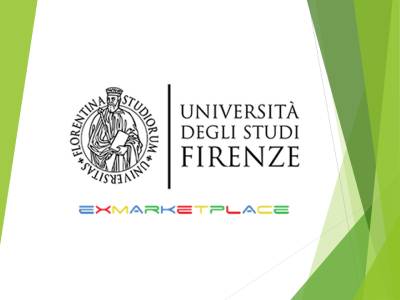 Build your future with ExMarketPlace
ExMarketPlace Online Campus
Florence University - 3° Edition - Project 2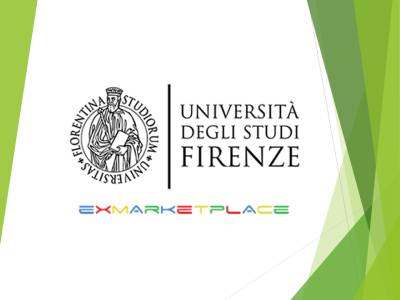 Build your future with ExMarketPlace
ExMarketPlace Online Campus
Florence University - 3° Edition - Project 1
Marketing & Sales Show Middle East
Seminar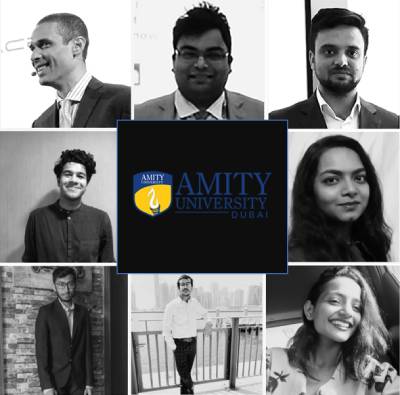 Build your future with ExMarketPlace
ExMarketPlace Online Campus
Amity University
In the month of June, ExMarketPlace has planned to expand its business recruiting young minds from Gen Next, thus has decided to partner with Amity University in Dubai. ExMarketPlace conducted some in-depth interviews with all the students interested and has selected five, three for marketing and sales and two as software engineers:
Nikunjkumar Godhani, Vaibhav Pradhan, Hooshna Kasad as Publisher Development Executives, and Jai Bhalla, Meera Ramadas as Software Engineers.
Objectives:
The entire Internship Program was created not only to allow students to interface with the world of industry, but also to carry out our mission towards publishers, working on building a brand loyalty to users by our technology which enhances revenues but, above all, user experience.
Activities:
The three who are part of the Marketing Team refer to our Publisher Development Manager, Jervis Saldanha. The two Software Engineers are mentored by our CTO, Stefano Corti, under the guidance of our Software Engineer, Shah Faisal.
The Marketing & Sales Team received a basic training in the Online Advertising Industry along with Programmatic advertising. Their main role would be to find more publishers through various online tools and propose different ideas of approaching them.
The Software Engineering Team have been giving various project management challenges in creating a simpler interface for ExMarketPlace's internal reporting structure, and are supporting the Developers, easing their tasks regarding ongoing projects.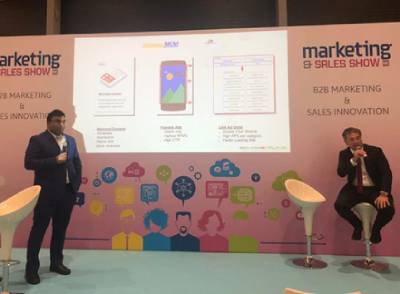 Marketing & Sales Show Middle East
Booth & Seminar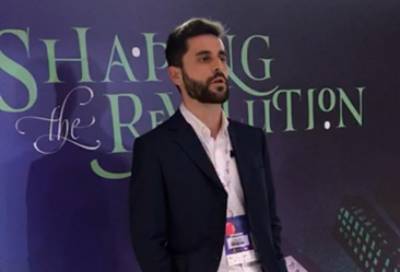 Interactive Advertising Bureau Forum - IAB Forum
Interview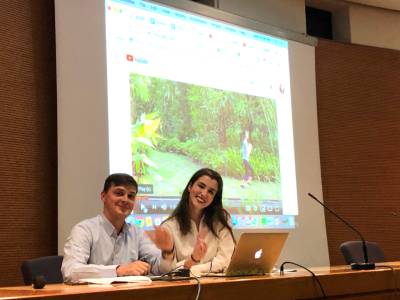 Build your future with Google
Google Online Campus
Florence University
Virginia Larrauri Blanco (Strategic Partner Manager, Online Partnerships Group) Pavel Pimshin (Channel Partner Manager, Online Partnerships Group) ExMarketPlace and the University of Economy of Florence hosted the event while Virginia and Pavel presented the paths that brought them into Google. After their personal experiences, the speech covered all steps and requirements students must follow to apply to Google. The initiative was intended to also give information regarding interviews and internships. 100 students participated actively in the Google speech and some of them continued to pursue the possibility to apply, supported by ExMarketPlace and the University.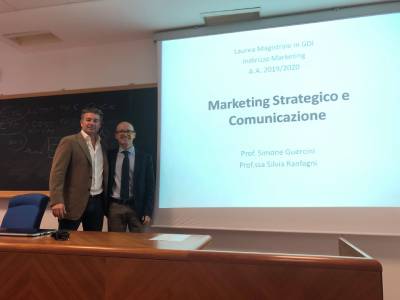 Build your future with ExMarketPlace
ExMarketPlace Online Campus
Florence University - 2° Edition - Project 2
50 students of the Strategic Marketing & Communications Class participated to the Internship. Title: "Publisher portfolio strategies for Google AdManager - Channel Partner ExMarketPlace"
Objectives:
Mapping of publishers globally
mapping of the actors (dealers, agencies, etc.)
analysis of skills and trends
definition of a publisher portfolio and of the strategies of approach
transfer of the results in university education to stimulate interest on the topic.
Activities:
Carrying out a review of academic articles
creation of a collection of articles from specialized magazines/journals, databases and websites
meeting with the client to verify points 6 and 7 and to achieve research objectives (points 1-5)
production of a presentation for classroom seminars
definition of a project work to be carried out with the students in the classroom and tutoring in execution
presentation of project work results and production of reports/articles for external communication.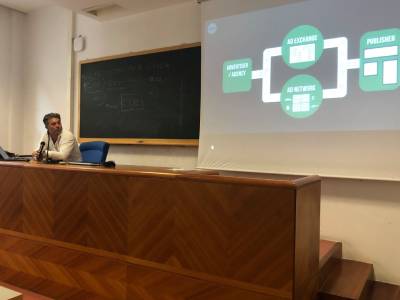 Build your future with ExMarketPlace
ExMarketPlace Online Campus
Florence University - 2° Edition - Project 1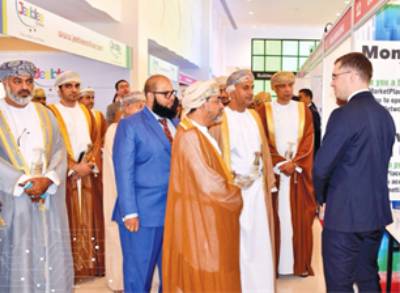 Online E-commerce Conference - OEC
Booth & Interview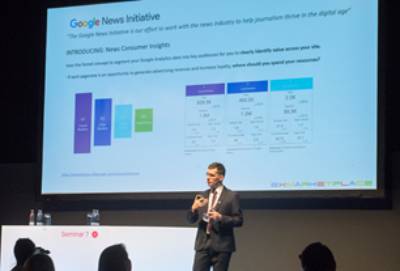 Digital Marketing Expo Congress - DMEXCO
Booth & Seminar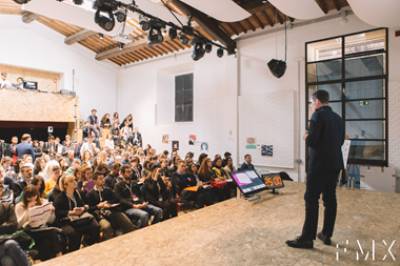 Florence Marketing Experience - FMX
Main Sponsor
Booth & Seminar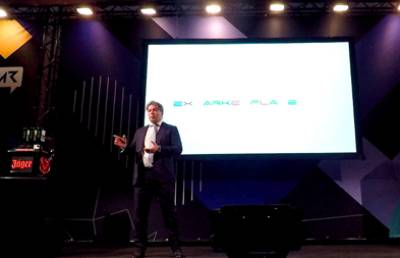 Online Marketing Rockstars - OMR
Booth & Seminar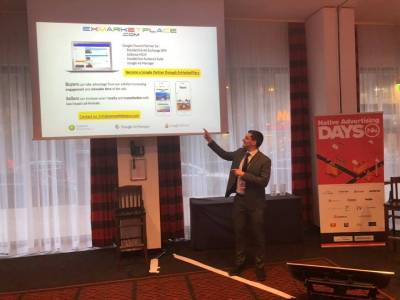 Native Advertising Days - NAD
Booth & Seminar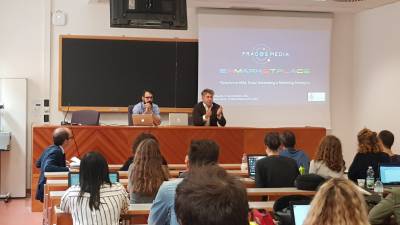 Build your future with ExMarketPlace
ExMarketPlace Online Campus
Florence University - 1° Edition - Project 2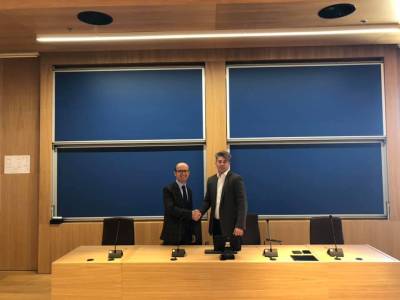 Build your future with ExMarketPlace
ExMarketPlace Online Campus
Florence University - 1° Edition - Project 1
Marketing automation and reports usage for decision makers and online communication strategy. First Seminar hosted by Alessandro for ExMarketPlace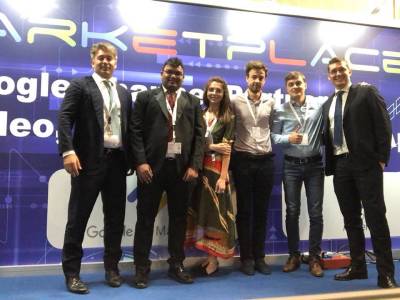 Digital Marketing Expo Congress - DMEXCO
Booth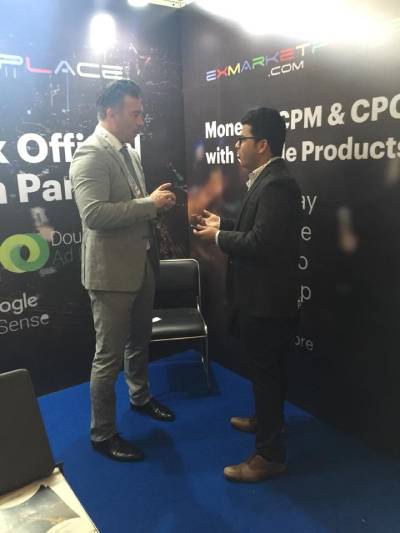 Advertising Technology - AdTech
Booth